Facilities
HEPA filter Operation Theatre
The High Efficiency Particulate Air (HEPA) filter provides the best pro tection from infection and contamination from airborne microorganisms, especially when engineered so that the filter is mounted at the terminal of the duct, commonly referred to as ceiling mounted HEPA filters or modules. These filters have a long history of providing protection against airborne diseases.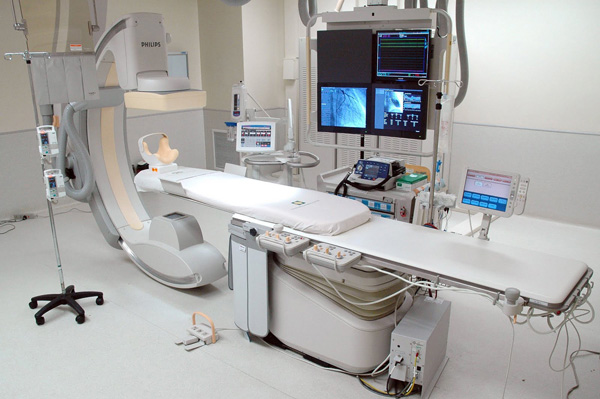 X Ray
An X-ray imaging system consists of a generator control console where the operator selects desired techniques to obtain a quality readable image(KV, MA and exposure time), an x-ray generator which controls the x-ray tube current, x-ray tube Kilovoltage and x-ray emitting exposure time, an X-ray tube that converts the Kilovoltage and MA into actual x-rays and an image detection system which can be either a film (analog technology) or a digital capture system and a PACS.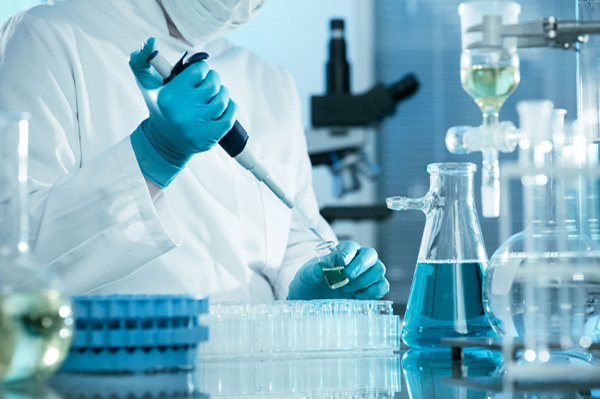 Diagnostic Laboratory
At Popular Nursing Home, 'good health for all' is the abiding focus. Recognising the need for high quality diagnostics to nip developing health problems in the bud, Popular offers a wide spectrum of tests through its hospital and clinic facilities. To expand the offering and increase its accessibility to a wider network of patients and doctors, Popular had launched. Popular Diagnostics, a service fully dedicated to providing diagnostics for all age groups. The diagnostic services provide Popular's healthcare practitioners with information about the presence,severity and cause of diseases in patients.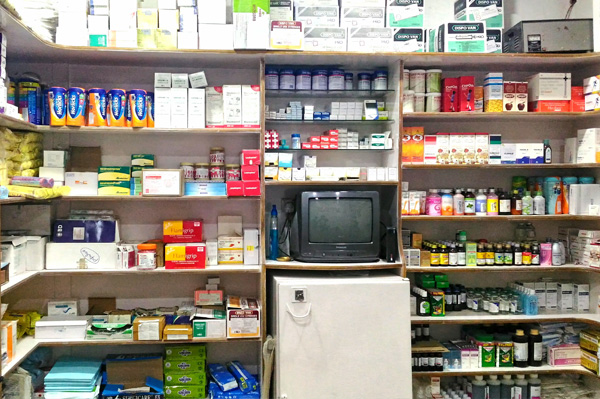 Medicine Shop
Medical shop is available on the premises.The shop keeps stock of all the required medicines & other utilities normally required by the patient.
Affordable Rooms
When your patient is in the hospital, deciding where you and your family are going to sleep can be a very important decision. For parents or guardians who want to remain close by, there is a space in most rooms for one person and some additional rooms for a second person (ICU families only) to sleep in the hospital. For families coming from more than 50 miles away, our Patient Family Housing Program provides affordable accommodations in a home-like environment.
Cafeteria
The cafeterias at Popular Nursing Home are open daily, serving patients, visitors and staff. They offer a wide selection of healthy meal choices, desserts, snacks and beverages. And you will want to take advantage of "Chef's Stage" at Popular Nursing Home and "Action Stations" at Popular Nursing Home. A few days during the week the chefs have set up interactive cooking stations where your meal is prepared right in front of you and to your specifications.
I am coming here since march 2018 for my grandmother dialysis. I have excellent experience with popular nursing home dialysis technicians. Staffs are very cooperative & helpful. Really impressed with all the doctors & technician
Monika Sinha
Patient
There's a very nice environment. Quality and hardworking hospital. All of the doctors are orthopedist. Helpful staff a little weak in the corporate culture. Five star deserves doctors and thanks to the excellent team.
Emma Khan
Patient
Doctors are very high quality, successfully done my grand father's knee surgery. World-renowned, recognized experts. But fees are unfortunately little high.
Afrin Khan
Patient