Welcome To Our
Popular Nursing Home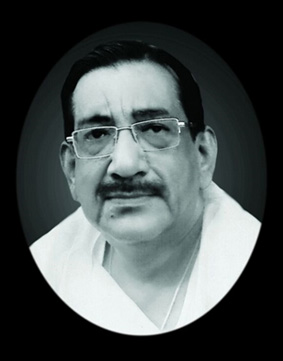 Inaugurated in 1952 by His Excellency Shri R.R. Diwakar, Popular Nursing Home (Patna) was the first Orthopaedic hospital to be established in Bihar. Ever since, it has undisputedly been the leading name in Orthopaedic services not only in Bihar, but also the North East of India.
Asia renowned Orthopaedic surgeon Dr. B. Mukhopadhyaya had a long standing association with PNH, as our Head of Orthopaedic department. He laid the foundation of the highest quality of Orthopaedic services that PNH follows till date. His shoes were ably filled in by his son, Dr. J. Mukhopadhyaya.
Currently, Dr. Ashok Kumar Sinha is the Head of Orthopaedic Department at PNH. He has worked with Dr. B. Mukhopadhyaya and Dr. John for 18 years. He has the same work ethics and is equally adept and knowledgeable as the Mukhopadhyaya's. Dr. Ashok Kumar Sinha has successfully performed more than 4,000 spine ailment surgeries and over 6,000 Illizarov Technique of Bone Fixation surgeries. He is also credited with several Total Knee Replacement surgeries and has handled incalculable number of Trauma cases. Needless to say, he has one of the safest pair of hands in this field.
The quality of service provided at PNH can be gauged from the fact that even after an average of 4500 surgeries performed in a year, the rate of infection is less than 1%.
The service charges at PNH are affordable; i.e. well within the reach of middle income people. In fact, our bed charges start from Rs. 90/- per day so that we can cater to the Orthopaedic needs of the Lower Income groups as well.
Facilities